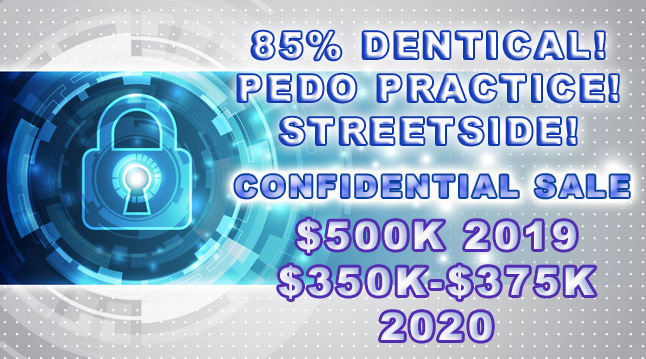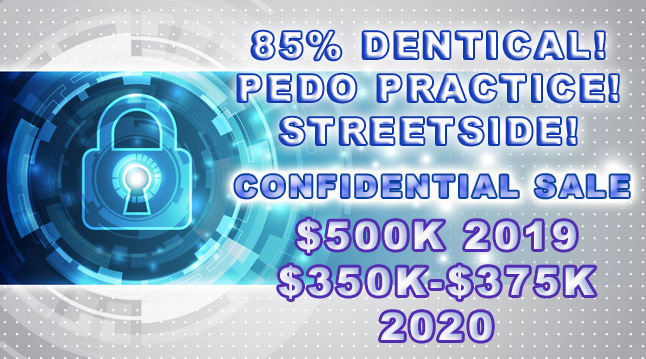 Ref Number:

20-246

Price:
Area (sq. ft.) :

1000

sq. ft.
# of OPS :

4

# of X-Rays :

1 digital

# of Chairs :

4

Patient Profile :

ppo / cash / medical

Practice Type :

Pedo Associate Run
East Los Angeles Pedo Office Sale
CLOSED ESCROW 12 09 2021!
STREETSIDE LOCATION! 30+ NEW PATIENTS PER MONTH!
85% PEDO! DENTICAL! CASH ORTHO!
HIGH NET PRACTICE!
Owner works one day per week.  Associate 1 to 2 day per week. Owner has business out of state and needs to sell ASAP.
This East Los Angeles Pedo Office Sale has tons of patients and work being sent out!
Patients keep coming and PRACTICE NEEDS A DOCTORS ASAP!
Inquire About This Practice
Similar Practices
20 – 246 Pedo East Los Angeles properties
Same area
Same price range
20 – 522 Irvine Retail

Area :

1450

sq. ft. # of OPS :

5

# of X-Rays :

2 digital

# of Chairs :

4

Patient Profile :

hmo / ppo / cash / medical

Practice Type :

General

22 – 518 Brea

Area :

1,800

sq. ft. # of OPS :

4+4

# of X-Rays :

2

# of Chairs :

4

Patient Profile :

hmo / ppo / cash

Practice Type :

General

22 – 211 Burbank

Area :

1100

sq. ft. # of OPS :

4

# of X-Rays :

2

# of Chairs :

4

Practice Type :

Startup