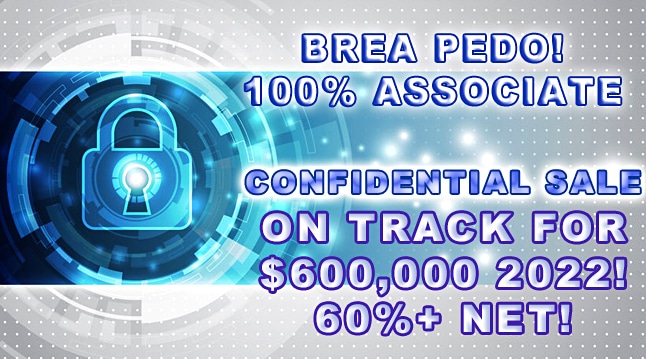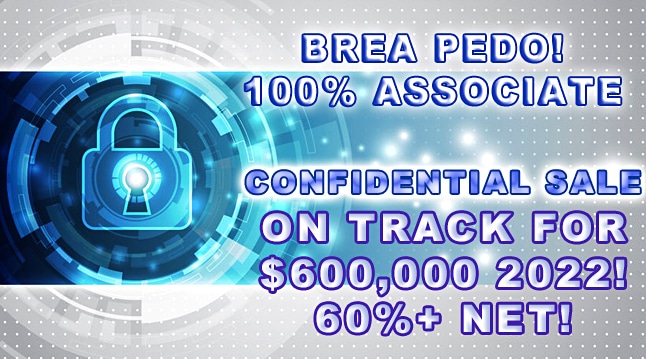 Ref Number:

22-524

Price:
Area (sq. ft.) :

1,535

sq. ft.
# of OPS :

4

# of X-Rays :

2

# of Chairs :

4

Patient Profile :

ppo / medical

Practice Type :

Pediatric
Brea Pediatric Dental Office Sale
RETAIL LOCATION!
HIGH NET PEDO PRACTICE!
100% ASSOCIATE RUN!
Growing pediatric practice in nice, busy shopping plaza.
Great family friendly anchors, large parking lot and excellent local demographics.
Sellers wants to focus on larger format, Inland Empire practices.
This Brea Pediatric Dental Office has a net over 60% on 3 days only!
Easy $1M+ full-time practice!
Inquire About This Practice
Similar Practices
22 – 524 Brea Pediatric properties
Same area
Same price range
512 – Yorba Linda

Area :

1,800

sq. ft. # of OPS :

5

# of X-Rays :

4

# of Chairs :

5

Patient Profile :

hmo / ppo / cash

Practice Type :

General

22 – 278 Lawndale

Area :

1350

sq. ft. # of OPS :

4

# of X-Rays :

2

# of Chairs :

4

Patient Profile :

ppo / cash / medical

Practice Type :

General