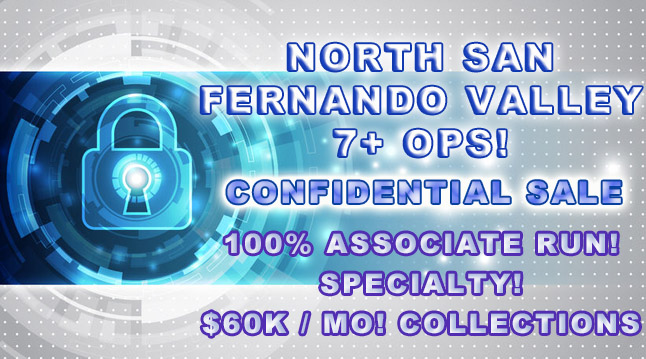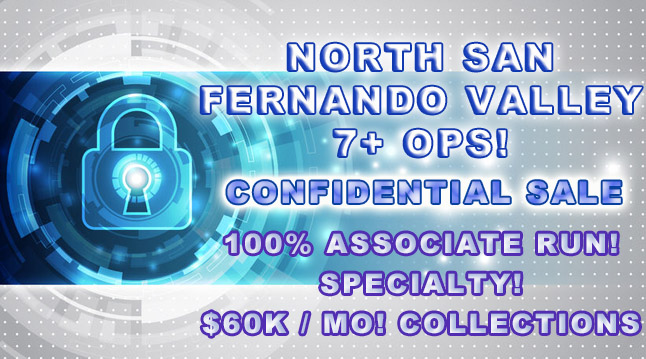 Price:
Area (sq. ft.) :

2000

sq. ft.
# of OPS :

7+3

# of X-Rays :

1

# of Chairs :

4

Patient Profile :

hmo / ppo / cash / medical

Practice Type :

Associate Run
North San Fernando Valley Retail Dental Practice Sale
MAJOR RETAIL LOCATION! 100% ASSOCIATE RUN!
BEAUTIFUL NEW DENTAL PRACTICE!
WALK-IN PATIENTS EVERYDAY!
Seller built fantastic practice in new, major retail center. Built for $2M+ with 7 GP rooms and 3 open bay. Paperless, digital and already collecting $40/45K per month on 2-3 days per week!
This North San Fernando Valley Retail Dental Practice Sale is 100% associate run with specialty. Rare, large format practice needs full-time dentist to make big $$!!
Inquire About This Practice
Similar Practices
19 – 247 North San Fernando Valley Retail properties
Same area
Same price range
19 – 555 Cypress Streetside

Area :

3300

sq. ft. # of OPS :

8+

# of X-Rays :

4 digital

# of Chairs :

8

Patient Profile :

hmo / ppo / cash

Practice Type :

Associate Run

20 – 293 Bell Huntington Park Retail

Area :

1400

sq. ft. # of OPS :

5

# of X-Rays :

1 digital

# of Chairs :

5

Patient Profile :

hmo / ppo / cash / medical

Practice Type :

Associate Run