Featured Dental Practices For Sale
Here are a few of our Featured Southern California Dental Practices for Sale. These Southern California Dental Practices For Sale are outstanding opportunities for dentists looking to purchase their next dental practice.
20 – 517 Laguna Beach

Laguna Beach Dental Practice Sale RETIRING SELLER! 46 YEARS GOODWILL! 2-3 HYGIENE DAYS PER…

19 – 402 San Marcos

San Marcos California Dental Practice Sale BUSY RETAIL LOCATION WITH LOW, LOW RENT! BRIGHT,…

20 – 217 Encino

Encino Dental Practice Sale LONG ESTABLISHED PRACTICE! GREAT RENT & LOCATION! ALL PPO PATIENTS!…

20 – 263 Palmdale

Palmdale Dental Practice Sale STREETSIDE BUILDING WITH INCREDIBLE SIGNAGE! PRIVATE PARKING IN BACK! ROOM…

19 – 595 Downtown Orange

Downtown Orange Dental Office Sale ALL PPO! BOUTIQUE, FAMILY ORIENTED DENTAL PRACTICE! GREAT RENT…
Welcome to First Choice Practice Sales Inc.
Since 1993 First Choice Practice Sales Inc. has provided California with dental practice transition and brokerage services; including all aspects of buying dental practices, selling dental practices and appraising dental practices. We also offer dental practice financing referrals as well. Take a look at current Southern California dental practices for sale.
20 – 545 Mission Viejo Retail

Mission Viejo Retail Dental Practice Sale MAJOR RETAIL LOCATION! BEAUTIFULLY REMODELED! SELLER CONSOLIDATED $900,000…

20 – 557 Los Alamitos

Los Alamitos Dental Office Sale HIGH END PRACTICE DESIGN! INCREDIBLE LIGHTING & LAYOUT! STREET…

20 – 216 Burbank Streetside

Burbank Streetside Dental Practice Sale STREETSIDE STANDALONE BUILDING! MIX OF INSURANCES! LARGE PATIENT BASE!…

20 – 334 Upland Streetside

Upland Streetside Dental Practice Sale STREETSIDE BUILDING WITH GREAT SIGNAGE! PLENTY OF PARKING! CONSISTENT…

20 – 255 Glendale Streetside

Glendale Streetside Dental Practice Sale STREETSIDE LOCATION! LONG ESTABLISHED PRACTICE! MOSTLY PPO/FFS! LOW OVERHEAD!…

20 – 304 Upland Retail

Upland Retail Dental Practice Sale BEAUTIFUL, LARGE FORMAT PRACTICE! GREAT SIGNAGE & PARKING! BUSY…
Current Southern California Dental Practices For Sale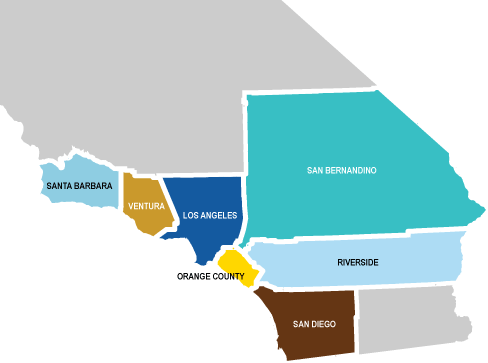 Connect To Us
- Worldwide -