Featured Dental Practices For Sale
Here are a few of our Featured Southern California Dental Practices for Sale. These Southern California Dental Practices For Sale are outstanding opportunities for dentists looking to purchase their next dental practice.
22 – 312 Lake Elsinore

Lake Elsinore Dental Practice Sale EXCELLENT, STREETSIDE LOCATION, LOW RENT! MASSIVE TRAFFIC & EXPOSURE!…

22 – 586 Brea

Brea Dental Office Sale MIX OF PPO & FFS! GREAT FEES! EXCELLENT PATIENT BASE!…

22 – 504 Tustin

Tustin Dental Practice For Sale 100% ASSOCIATE RUN! MOSTLY PPO! 35+ NEW PATIENTS PER…

22 – 546 Fullerton

Fullerton Dental Practice For Sale STREETSIDE RETAIL LOCATION! LOTS OF FOOT TRAFFIC! NICE NET…

22 – 390 Norco Eastvale

Norco Eastvale Dental Practice For Sale STREETSIDE LOCATION! GREAT RENT! 100% ASSOCIATE RUN! 45%…

22 – 620 Sanger

Sanger Dental Practice Sale GROCERY STORE ANCHOR & MAJOR FAST FOOD! LOW RENT &…
Welcome to First Choice Practice Sales Inc.
Since 1993 First Choice Practice Sales Inc. has provided California with dental practice transition and brokerage services; including all aspects of buying dental practices, selling dental practices and appraising dental practices. We also offer dental practice financing referrals as well. Take a look at current Southern California dental practices for sale.
512 – Yorba Linda

Yorba Linda Dental Practice Sale PRIME RETAIL LOCATION! 100% ASSOCIATE RUN! EXCELLENT DEMOGRAPHICS! 35+…

22 – 524 Brea Pediatric

Brea Pediatric Dental Office Sale RETAIL LOCATION! HIGH NET PEDO PRACTICE! 100% ASSOCIATE RUN!…

22 – 552 Santa Ana

Santa Ana Dental Practice Sale STREETSIDE STAND ALONE BUILDING! HUGE MONUMENT SIGN & GREAT…

22 – 300 Riverside

Riverside Dental Office Sale BUSY RETAIL CENTER ON MAIN STREET! STEADY NEW PATIENTS! GREAT…

22 – 556 Costa Mesa

Costa Mesa Dental Office Sale STREETSIDE LOCATION! INCREDIBLE RENT! WALK-IN PATIENTS ALL DAY LONG!…

22 – 302 Corona

Corona Dental Practice Sale STREETSIDE LOCATION WITH GREAT PARKING! MAIN STREET IN CORONA! LARGE…

22 – 522 Garden Grove

Garden Grove Dental Practice Sale CORNER LOCATION WITH GREAT SIGNAGE! MAJOR STREET! CAN BE…

22 – 435 Escondido

Escondido Dental Clinic Sale SELLER BOUGHT BUILDING! BEAUTIFUL PRACTICE & LARGE FORMAT! GREAT EQUIPMENT…
Current Southern California Dental Practices For Sale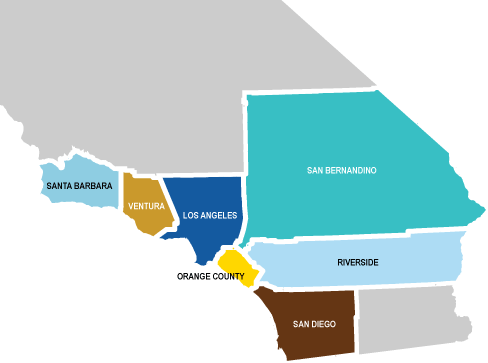 Connect To Us
- Worldwide -