Featured Dental Practices For Sale
Here are a few of our Featured Southern California Dental Practices for Sale. These Southern California Dental Practices For Sale are outstanding opportunities for dentists looking to purchase their next dental practice.
Welcome to First Choice Practice Sales Inc.
Since 1993 First Choice Practice Sales Inc. has provided California with dental practice transition and brokerage services; including all aspects of buying dental practices, selling dental practices and appraising dental practices. We also offer dental practice financing referrals as well. Take a look at current Southern California dental practices for sale.
23 – 232 Torrance

Torrance Dental Practice Sale BUSY, STREETSIDE RETAIL! NO ADVERTISING & DAILY WALK-INS! ALL PPO…

23 – 258 Huntington Park

HUNTINGTON PARK DENTAL PRACTICE SALE BUSY RETAIL LOCATION! LOTS OF FOOT TRAFFIC! NEW EQUIPMENT!…

23 – 248 Pico Rivera

PICO RIVERA DENTAL OFFICE SALE STREETSIDE, CORNER LOCATION! STEADY NEW PATIENTS! GREAT AREA FOR…

23 – 306 Chino

Chino Dental Practice Sale STREETSIDE LOCATION! 25+ YEARS GOODWILL IN THIS LOCATION! HAS BEEN…

23 – 528 Mission Viejo

Mission Viejo Dental Practice Sale SELLER MERGING PRACTICE! GREAT AREA FOR DENTISTRY! GREAT RENT!…

23 – 594 Los Alamitos

Los Alamitos Dental Practice Sale 100% ASSOCIATE RUN! HYGIENE! ALL PPO/FFS! BEAUTIFUL PRACTICE! STREETSIDE…

23 – 330 San Bernardino

San Bernardino Dental Practice Sale RETAIL LOCATION! MOSTLY PPO / FFS! 100% ASSOCIATE RUN!…

23 – 408 Vista

Vista Dental Practice Sale 100% ASSOCIATE RUN! 50+ NEW PATIENTS PER MONTH! PLENTY OF…

23 – 280 West Covina

West Covina Dental Practice Sale BUSY RETAIL LOCATION! ONLY PPO/FFS! GREAT MARKETING! MOSTLY ASSOCIATE…

23 – 544 Tustin

Tustin Dental Practice Sale TURNKEY, HIGH END DENTAL PRACTICE NEW SIRONA CBCT AND PRIMESCAN!…

23 – 640 Visalia

Visalia Dental Practice Sale STREET SIDE STAND ALONE BUILDING! 65% FFS & 35% PPO!…

23 – 538 Santa Ana

SANTA ANA DENTAL PRACTICE SALE 40+ NEW PATIENTS PER MONTH! 75% CASH! BIG PRACTICE…
Current Southern California Dental Practices For Sale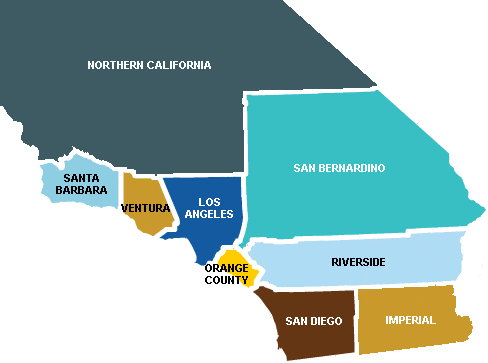 Connect To Us
- Worldwide -