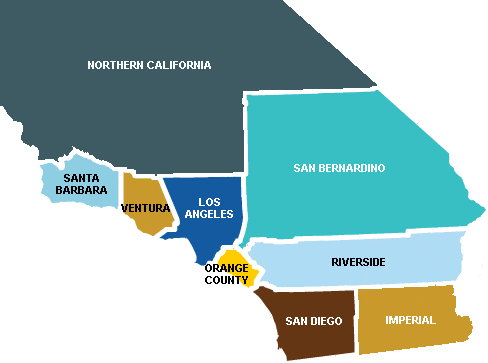 Experts for Success
First Choice Practice Sales understands what buyers are seeking:
The right opportunity
The right price
A fit for their unique needs
We are committed to helping you discover exactly that.
We will assist you in every aspect of the purchasing process: from searching for the right practice to referrals for financing to practice evaluation to the close of escrow. You are in good hands with First Choice Practice Sales.
To begin your search, select which Southern California region you are interested in to view our current Dental Practices for Sale.
Interested in more information on a Dental Practice for Sale?
Call 949-548-4559 or email sales@firstchoicedds.com today!
Featured Dental Practices For Sale
23 – 266 Sun Valley

Sun Valley Dental Practice Sale FANTASTIC STREETSIDE LOCATION! RETIRING SELLER! CAN BE 4 OR…

23 – 502 Irvine

Irvine California Dental Office Sale BEAUTIFUL, SURGICAL PRACTICE! CBCT, DIGITAL, PAPERLESS! MODERN BUILDOUT &…

23 – 594 Los Alamitos

Los Alamitos Dental Practice Sale 100% ASSOCIATE RUN! HYGIENE! ALL PPO/FFS! BEAUTIFUL PRACTICE! STREETSIDE…

23 – 232 Torrance

Torrance Dental Practice Sale BUSY, STREETSIDE RETAIL! NO ADVERTISING & DAILY WALK-INS! ALL PPO…

23 – 268 Santa Clarita

Santa Clarita Dental Clinic Sale BUSY, RETAIL LOCATION! LOTS OF FOOT TRAFFIC! NEW LEASE…

23 – 258 Huntington Park

HUNTINGTON PARK DENTAL PRACTICE SALE BUSY RETAIL LOCATION! LOTS OF FOOT TRAFFIC! NEW EQUIPMENT!…

23 – 248 Pico Rivera

PICO RIVERA DENTAL OFFICE SALE STREETSIDE, CORNER LOCATION! STEADY NEW PATIENTS! GREAT AREA FOR…

23 – 330 San Bernardino

San Bernardino Dental Practice Sale RETAIL LOCATION! MOSTLY PPO / FFS! 100% ASSOCIATE RUN!…

23 – 306 Chino

Chino Dental Practice Sale STREETSIDE LOCATION! 25+ YEARS GOODWILL IN THIS LOCATION! HAS BEEN…