California's Featured Dental Practices For Sale
23 – 560 Costa Mesa

Costa Mesa Dental Practice Sale BUSY STREETSIDE LOCATION! FREEWAY SIGNAGE! WALK-IN BUSINESS DAILY! BORDER…

23 – 222 Pomona

Pomona Dental Clinic Sale STREETSIDE LOCATION! NEWLY REMODELED LOW RENT & 40+ NEW PATIENTS…

23 – 230 Los Angeles

Los Angeles Dental Office Sale BEAUTIFUL, TURNKEY OFFICE! SPECIALIST SELLER RELOCATING! OFFICE GREAT FOR…

23 – 507 Orange

Orange Ortho Pedo Practice Sale BUILT NEW IN 2019! 6 OPS! LARGE LOBBY! NEW…

23 – 328 Upland

Upland Dental Practice Sale BEAUTIFUL, LARGE FORMAT PRACTICE! BUSY RETAIL CENTER! LOW DOWN PAYMENT…

23 – 550 Laguna Hills

Laguna Hills Dental Office Sale BUSY RETAIL CENTER! MOSTLY PPO / CASH LARGE PATIENT…

23 – 558 Tustin

Tustin Dental Clinic Sale RETIRING AFTER 26+ YEARS! STREETSIDE LOCATION! ALL PPO! REFERS MOST…

23 – 492 Chula Vista

Chula Vista Dental Practice Sale STREETSIDE IN DOWNTOWN AREA! LOTS OF FOOT TRAFFIC AND…
California's Full Service Dental Practice Broker
Are you looking for a reliable and experienced dental practice broker in California to help with buying or selling a dental office? Our full-service dental practice brokerage specializes in transitions in the Southern California region. We have the expertise to provide you comprehensive guidance and support you need throughout the dental transition process.
We are committed to ensure your dental practice transition is as stress-free as possible. With our expertise and personalized on-site services, we provide you with the confidence and peace of mind that your practice transition will be a success.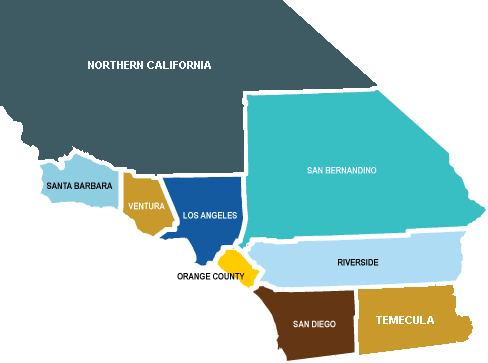 Benefits of a Full Service Dental Brokerage
We provide personalized support throughout the process to answer your questions and provide guidance. Our knowledge of the market and in-depth evaluation process provide you with a comprehensive practice assessment.
Personalized Support
Full service dental brokerages provide personalized on-site support throughout the process to ensure your transition is as stress-free as possible.
Experienced Guidance
A full service dental brokerage will provide you with experienced guidance to ensure that your practice transition goes smoothly.
Comprehensive Services
Full service dental brokerages offer comprehensive transition services, from financial and operational consulting to legal and on-site assistance.
Transparency
A full service dental brokerage will provide transparency throughout the process to make sure you understand the entire transition. what are the top reasons to use a full service dental brokerage
Market Knowledge
A full service dental brokerage can provide you with up-to-date market information to help you get the most value for your practice.
Dental Practices for Sale
23 – 560 Costa Mesa

Costa Mesa Dental Practice Sale BUSY STREETSIDE LOCATION! FREEWAY SIGNAGE! WALK-IN BUSINESS DAILY! BORDER…

23 – 222 Pomona

Pomona Dental Clinic Sale STREETSIDE LOCATION! NEWLY REMODELED LOW RENT & 40+ NEW PATIENTS…

23 – 230 Los Angeles

Los Angeles Dental Office Sale BEAUTIFUL, TURNKEY OFFICE! SPECIALIST SELLER RELOCATING! OFFICE GREAT FOR…

23 – 507 Orange

Orange Ortho Pedo Practice Sale BUILT NEW IN 2019! 6 OPS! LARGE LOBBY! NEW…

23 – 328 Upland

Upland Dental Practice Sale BEAUTIFUL, LARGE FORMAT PRACTICE! BUSY RETAIL CENTER! LOW DOWN PAYMENT…

23 – 550 Laguna Hills

Laguna Hills Dental Office Sale BUSY RETAIL CENTER! MOSTLY PPO / CASH LARGE PATIENT…

23 – 558 Tustin

Tustin Dental Clinic Sale RETIRING AFTER 26+ YEARS! STREETSIDE LOCATION! ALL PPO! REFERS MOST…

23 – 492 Chula Vista

Chula Vista Dental Practice Sale STREETSIDE IN DOWNTOWN AREA! LOTS OF FOOT TRAFFIC AND…

23 – 596 La Habra

La Habra Dental Office Sale RETIRING SELLER! BUSY RETAIL LOCATION WITH BUSY RESTAURANTS! MIX…

23 – 524 San Clemente

San Clemente Dental Practice Sale STREETSIDE LOCATION! NEWLY BUILTOUT! ALL FFS AND GREAT FEES!…

23 – 368 Temecula

Temecula Dental Practice Sale SELLER STARTING TO RETIRE! 20 YEARS OF GOODWILL! ALL PPO!…

23 – 510 Anaheim Hills

Anaheim Hills Dental Practice Sale MAJOR RETAIL LOCATION! 30+ YEARS GOODWILL! ORIGINAL OWNER! PPO/FFS!…
Dental Practice Transition Process
A thorough evaluation of the practice's financial, operational, and marketing performance is conducted. This includes meeting a First Choice Practice Sales Agent at the office you are interested in.
The sale price is negotiated through a broker and the terms of the sale are established.
The broker prepares any necessary legal documents for you to sign.
If financing is required, the broker can assist with financing options to cover the purchase price.
The sale is finalized through third-party escrow services and the new owner takes possession of the practice.
Dental Practice Evaluations
Dental practice evaluations typically involve a thorough review of the practice's financials, including cash flow, profitability, and patient base. The evaluation also takes into account the practice's location, equipment, and other assets. The evaluation may include a physical inspection of the practice and an analysis of the practice's marketing and operational effectiveness. Finally, an evaluation may also consider the practice's potential for growth and its competitive position in the market.
Talk With A Broker
We are committed to helping you discover the right opportunity for the right price that fits your unique need. We will assist you in every aspect of the purchasing process: from searching for the right practice to referrals for financing to practice evaluation to the close of escrow.
You are in good hands with First Choice Practice Sales.